Our Events
9/07/2018 through 1/31/2022
Rudd's Town and Country

- 315-782-0076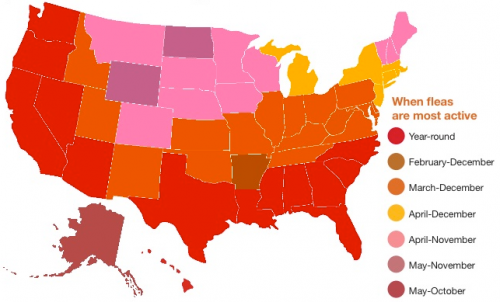 What's Your State's Flea-and-Tick Season?
Web Event
As a responsible pet owner, it's necessary to prevent your pets from being affected by these parasites. There are more than 200 species of fleas affecting dogs, and these can also transmit disease, not to mention lead to a costly and time-consuming extermination process if your home becomes infested.
Stop in to the store today to get your large dog, small dog and cat Seresto Flea Collars, Advantix or Frontline products!